It Starts Here
Hannah is a personal trainer in Gloucester aiming to help people to achieve a happy, healthy lifestyle where their personal goals are at the forefront of all programming. She offers 1:1 training for clients from all backgrounds. Whether you are at the beginning of your fitness journey and simply want to move better, or have years of fitness experience but fancy switching it up a little, Hannah will help you achieve your goals in a fun and friendly environment. If you'd like to chat about your needs, fill in the request form below for a free consultation with Hannah.
Contact me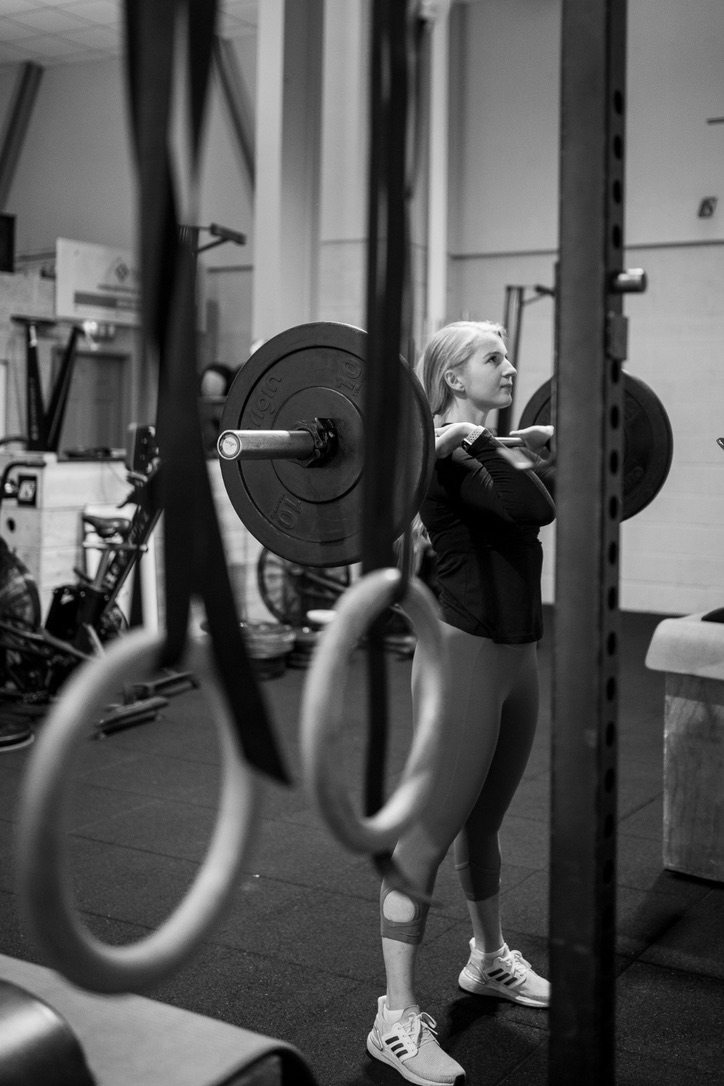 Pricing
You're paying for a bespoke training program, delivered in 1:1 sessions at one of my Gloucester locations. All packages include a free consultation session where we can chat and collectively agree on your goals and steps forward.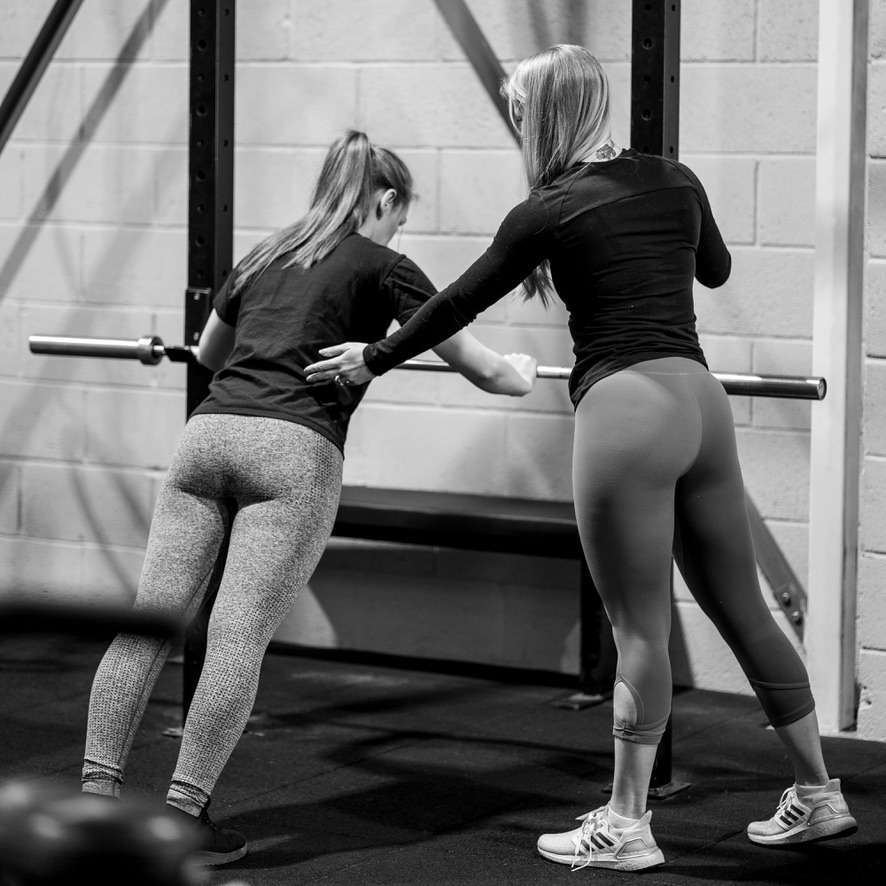 1 Weekly Session
£129.99 p/m
2 Weekly Sessions
£259.99 p/m
3 Weekly Sessions
£389.99 p/m
What People Are Saying About Me
Hannah has been amazing at helping me reach my goals. She has been really supportive throughout my journey and has spurred me on to try my hardest. Hannah is a lovely person and makes all of the sessions fun and interesting. Highly recommend!
I was involved in an accident a few years ago which resulted in some neurological damage to my spine and permanent numbness in my left leg below the knee. I came to rely on the support of a walking stick to maintain balance.
I was given the opportunity to be assessed by Hannah, and I was happy to accept her offer of a personal training programme that would aim to improve my balance and strength.
I'm delighted to report that I now have very little use for the walking stick, my balance is really improving, I have added strength in core muscles, and there has been a good improvement in bodily strength. All these changes are the result of Hannah's expert programme and her constant, patient encouragement, session by session. Consequently, I find myself somewhat surprised that, as I move rapidly towards my 83rd birthday, my inevitable retirement seems to have been pushed to a more distant date.
Would thoroughly recommend HL Personal Training for those interested in having a PT.
Hannah is the perfect combination of motivating, challenging and fun, which is working so well for me! The sessions are so well structured, thought out and personal and most of all any guidance is sustainable!
If you want someone who clearly knows their stuff and will guide you to the results you want, then drop her a message!
Hannah is absolutely amazing! I came to her with the goal of feeling fitter and more confident in my level of fitness. I didn't want to be worrying about numbers on scales so she came up with a plan tailored for me. Not only do I feel fitter and stronger already I am actually enjoying it - something I never thought would happen. Hannah is always fun to work with and has new challenges every week so it is never boring. She has helped me with my nutrition too which has really helped me both physically and mentally. I cannot recommend Hannah enough! If you are looking for a PT then Hannah is the one!
Cannot recommend Hannah highly enough. She's really thorough with her initial consultation allowing her to build a programme completely tailored to you. Her sessions are always varied, challenging and most importantly a lot of fun. She has really helped boost my confidence and given me invaluable advice as well as lots of new exercises to add to my toolkit. She gives you the support and encouragement to achieve your goals and I feel like I'm progressing and increasing my strength week by week which is a huge confidence boost. She has also provided guidance on nutrition and kit to help me get to where I want to be and will push me to keep going and get the most out of my sessions and myself. If you're looking for a PT to get you results with value for money and have a great time achieving it, then Hannah is definitely the one.
I've been working with Hannah since February now with a goal of 'getting fitter and healthier'. She has been great at motivating me (even in the wind and rain during lockdown car-park sessions!) and pushing me to my limits. On my off days, when left to my own devises I would certainly be giving up, I love how Hannah is able to adjust my exercises so that they are still achievable and worthwhile and on my good days, I love how she is able to help me achieve new personal bests! I was always nervous of having a personal trainer because I was so unfit and didn't want to feel 'silly' but Hannah is easy to work with, makes me feel at ease and never makes me feel silly even when I forget my trainers!
Hannah has been my PT since February and I am absolutely loving every week. I was not a gym person before our sessions, my motivation was extremely low to get up and workout and I never knew what I was supposed to do even if I tried. However due to a career change I needed to get fit and healthy. Hannah makes sure each session is something different and challenges me with realistic expectations. I am now feeling much healthier and stronger in only a few weeks and I have gained a positive outlook both mentally and physically. Hannah has always been warm and welcoming, she encourages me to push to my full potential and I now can't wait to turn up and learn more in every session.
What I have loved about working with Hannah is that I really feel like I'm making progress, getting stronger and moving towards my goals which is something I never felt when working out alone. Hannah has created a workout program that is both achievable and enjoyable. She takes in to account what I enjoy and incorporates it in to my plan. She is always on hand for advice and support which I really value. I am planning to keep working with Hannah and I am excited to keep making progress.
When I first started training with Hannah I had no real goal in mind other than "be fitter". Hannah then helped me to drill down and find out what I really meant by that. She created a well thought out plan that was clear and understandable, showing me how I can achieve my goals. Our sessions are fun but informative as being told why you are doing something is much better than just being told to do it. Hannah has shown me that exercise does not have to be boring!
Before training with Hannah I had reached a point where I had lost all self-confidence, both physically and mentally. My anxiety levels were high and being a new mum I was dreading the thought of entering a gym. Unhappy with how weak my body felt after childbirth- I knew I needed to change something. This is when Hannah came to my rescue. Not only are my PT sessions tailored to me and my goals but they are all really enjoyable. I feel totally at ease in her company, and truly supported in everything I achieve. I can't thank Hannah enough for all she has done for me. She's an amazing trainer who genuinely wants the best for you. I feel more positive and stronger than ever. If you are thinking of training with Hannah please don't hesitate. Your goals can become a reality.
Crossfit Navalia
Unit 2 Venture Business Centre
Madleaze Road
Gloucester
GL1 5SJ
---
Transition
Unit C10 Innsworth Technology Park
Innsworth Lane
Gloucester
GL3 1DL
---